HONORS - RSIT won the "2021 China Logistics Famous Brand" and "2021 Smart Logistics Technology Excellent Case Award"
Views: 11 Author: RSIT Publish Time: 2022-05-21 Origin: http://www.rsit-sunrise.com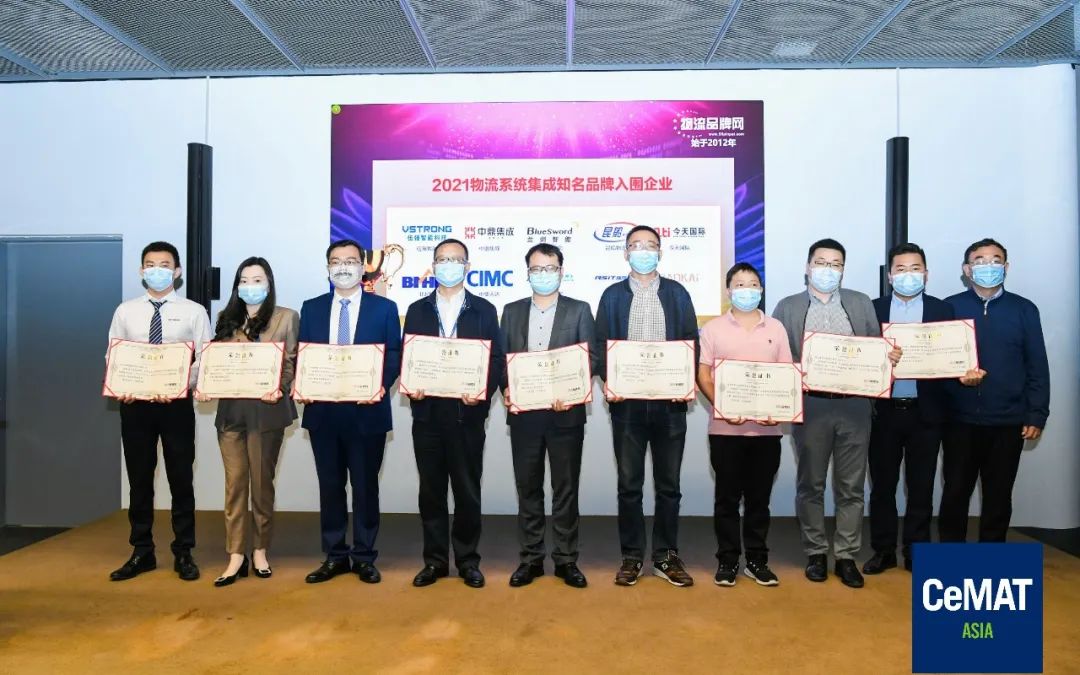 2021 China Logistics Famous Brand
The China (International) Smart Logistics Innovation and Development Summit and 2021 China's Famous Brands in Logistics Award Ceremony was held at the Shanghai New International Expo Centre in conjunction with CeMAT ASIA 2021, co-organized by China Internet of Things Research Centre, Logistics Products Network, Logistics Brand Network and China Internet of Things.

With the theme of "Intelligent Empowerment of Logistics, Logistics Transformation of Industry", this seminar showcases the latest innovations in logistics transformation. Using the online vendor voting system, we insisted on the principles of openness, fairness, impartiality and free of charge to consider and certify the user experience, feedback and evaluation of logistics technology, and selected RSIT as the "2021 China Logistics Famous Brand" (logistics system integration category).
---
2021 Smart Logistics Technology Outstanding Case Award
At the seminar, RSIT's "Intelligent Integration Project of Anta Tongan Factory" won the "2021 Smart Logistics Technology Outstanding Case Award".
Risun is fully committed to building an intelligent factory for Anta Group's Tongan Factory, adopting the industry's first all-category, all-process through intelligent logistics and handling production method from fabric to garments. Data provided by Anta shows that after the intelligent factory was put into operation, the production cycle was shortened from 15-ys, the human efficiency of the same product was increased by 18%-35%, the production capacity was increased by 21%-28%, while the management structure was streamlined by 15% and the cost was reduced by 11% year-on-year. The systematic, standardized and data-driven production model has also significantly reduced the reliance on manual labour. By creating a production intelligence model that integrates the entire process, Anta's Tongan factory has achieved more accurate, efficie30 days to 3-15 dant and high-quality manufacturing.
We continue to help companies build digital factories, create an operational model of "five-in-one" (device, network, information system, data linkage and management process), continue product development and innovation, and enrich products and solutions to escort global enterprises' intelligence.